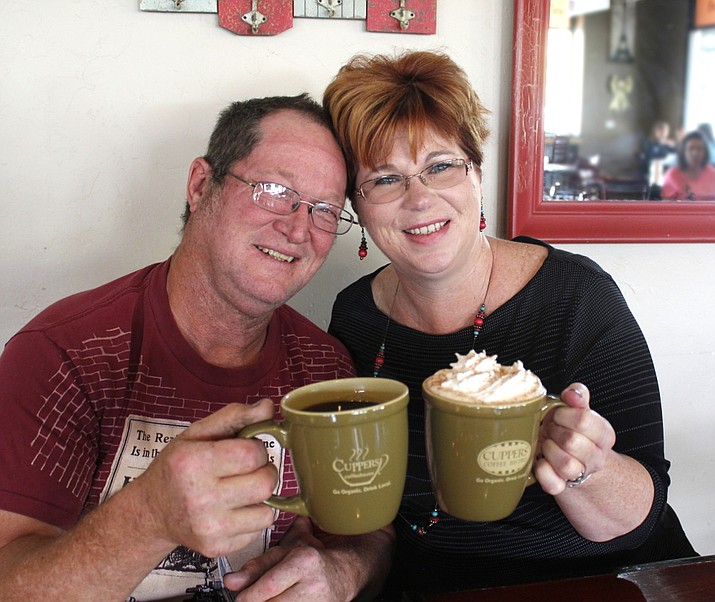 Originally Published: May 18, 2016 5:30 a.m.
A group of local businesses teamed up to give a local mother the Mother's Day of a lifetime for the first ever Deserving Woman Day on Friday, May 6. A collaboration by Jamie Goeringer, co-owner of SMARTgirls Resale Fashion and Jen Manda of Cosmopolitan Salon, Colleen Walker was chosen for a woman who represented a life and care giving model.
While similar efforts are done a lot for people in the community, not many women in the background are honored, said Goeringer, adding that it's something she's been wanting to do for a long time.
"It's been a dream of mine ever since we opened SMARTgirls," Goeringer said. "Finally we were able to bring it to life this year.
Walker had no idea that this was going to happen, Goeringer said. All she knew was that she had a day off and was told to have a bag ready.
Walker's day started at 8:30 a.m. with a massage from Beeson Chiropractic while Maid to Order cleaned the main part of her house. At 9:30 a.m., Walker had coffee at Step One Coffee and a special shopping spree at SMARTgirls at 10:30 a.m., followed by lunch at Blackboard Café.
At 1:30 p.m., Walker was given a hairstyle, manicure and pedicure at Cosmopolitan Salon Spa where Prescott Valley florist delivered her favorite flowers, carnations and daisies and Terri Harrington with Remembrance Photography gave the reveal at 4:30 p.m. When 5 p.m. rolled around, Walker's husband, Dallas, picked her up for dinner at Cork & Cuisine followed by a stay at Residence Inn by Marriot and breakfast at Cuppers Bistro.
These are things that Colleen would never have done for herself, Goeringer said, calling it a day of firsts for her.
Walker said she loved every minute of it as well.
"I have never felt so loved and cherished," she said, especially "that other people would do that for me when they don't even know me."
What Walker found to be the best part of her day was the beginning, with the deep tissue massage, echoing Goeringer's statement that she would never have done it for herself. As a whole, it was an amazingly refreshing day, Walker said.
Going forward, the first ever Deserving Woman Day was a success, Goeringer said. Not only will she do it again, but Goeringer is hoping to expand it to make it bigger and better. Walker also wants to be involved next year, either helping to choose the woman or helping to make it happen.
"A lot of people are in the same boat as I am," she said. "Any woman needs to have a day like I experienced … I would like everybody to have that feeling."
Follow Jason Wheeler on Twitter @PrescottWheels. Reach him at 928-445-3333 ext. 2037, or 928-642-5277 or email him at jwheeler@prescottaz.com.