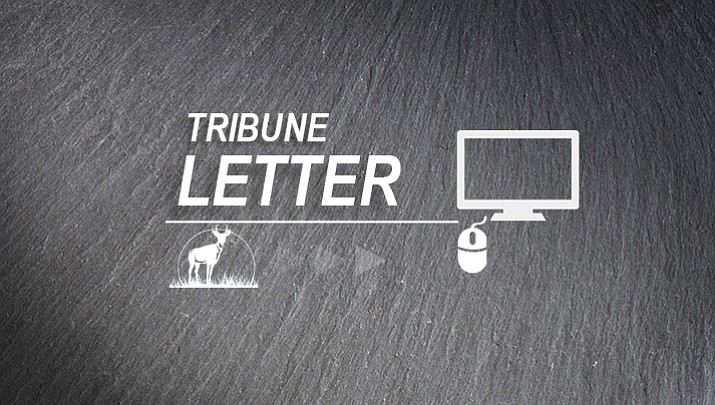 Originally Published: April 19, 2017 6 a.m.
Editor:
The Daily Courier article, "Immigration status will be ignored, local police say," (April 2) is absolutely mind-boggling! It is unbelievable that the law enforcement in Yavapai County want to not follow the law and make up new ones.
The article states: Undocumented immigrants (illegal aliens) will not be reported as long as they have broken no other laws.
My comment: They are here illegally — they have broken the law. Okay, so they can now break one law, but not two. Does this also apply to all nationalities that are here illegally?
The article states: The "undocumented resident" (illegal alien) crime victim or witness who is in the U.S. illegally may not want to report the crime to the police for fear of arrest and deportation. The concern is they (the Prescott Valley Police Department [PVPD]) want to reassure victims and witnesses that police will help, not arrest, them.
My comment: There is a program call "Silent Witness" — no names necessary.
The article states: Before long, this town would be so unsafe, because nobody would be coming forward to report crimes, crime would just run rampant.
My comment: So the unbridled crimes are committed only by illegals against illegals. Isn't profiling a no-no?
More of my comments:
• If illegal aliens, detained in the Camp Verde jail, are there because they committed the crime of being here illegally, and it is their first known crime — under the new policy of ignoring-the-crime-of-illegal-entry across our borders, they would be released?
• The Latino town hall meeting on Friday, May 19, from 6 to 8 p.m., I assume will be in the American/English language of the United States.
• If the county plans asking for a jail tax increase due to overcrowding, watch out for this old white woman citizen's next letter. If, and when, I become aware of someone residing here illegally, perhaps it will be necessary to make a citizen's arrest. Then what?
Nancy Miller
Prescott Valley