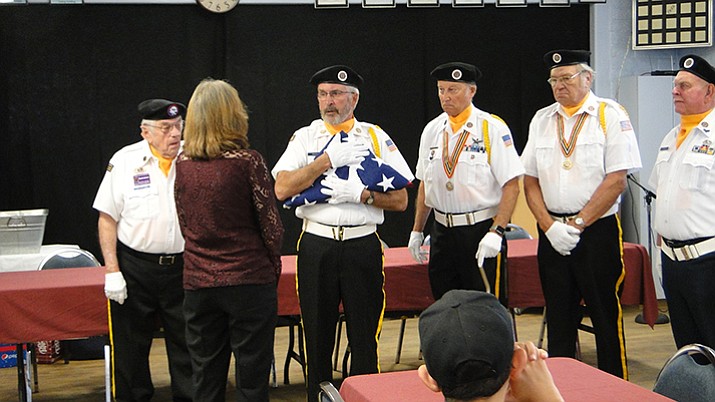 Originally Published: December 6, 2017 5:52 a.m.
With hearts full of sorrow, American Legion Post 122 posted the colors for the last time for Jack Burris, a Legion member for many years. Jack was active in helping with all of the Legion activities and community involvement until his health deteriorated, causing him to give up many of his cherished activities.
Jack was known throughout the community by young and old and helped many of his neighbors get or stay on the right track. He only saw the good in people, which helped them see their way through life.
Jack is already missed by his fellow Legionnaires and many in the community also feel the loss.