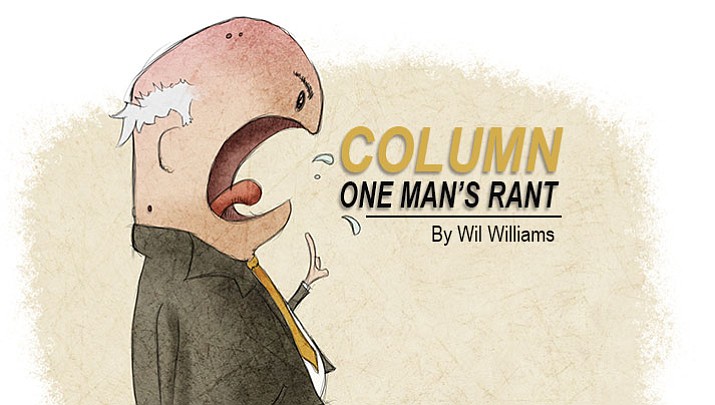 Originally Published: February 15, 2017 4:47 a.m.
June 16, 1953, was a sultry summer day in Fort Wayne, Indiana. On that day, the temperature scorched up to 89 degrees and the humidity grasped 84 percent with sweaty fingerprints. Cowboy Wil's official Hopalong Cassidy Topper Bar 20 Ranch cowboy shirt and pants were wilting and his vintage Wyandotte six guns with studded, jeweled leather holster and belt sagged on his slender hips. Despite the oppressive heat, however, his hat perched menacingly across his brow and his stern countenance was broken only by the stick of the Tootsie Roll Pop jutting from his face.
Tootsie Roll Pops played a critical role in the Midwest lives of young range warriors in the 1950s. This was a decade when any self-respecting hombre's lips curled around a hand-rolled cigarette, a stogy or at least a weed from somewhere on the ranch. Dangling something from the lips helped form the intimidating sneer that we all practiced in our driveways. Unfortunately, Cowboy Wil and his compatriots weren't privy to hand-rolled smokes. Stogies and cigars were out of reach on the top shelf in the closet and in northern Indiana, we had no access to ranch weeds. A stick of a Tootsie Roll Pop protruding from our adolescent lips would have to do.
Now in my later years, I am amazed that the official Tootsie Roll Pop was invented only some 20 years before it became such an important Old West prop to me and my pals. But then I was also stunned to learn that Tootsie Roll Pops were invented the same year that the Star Spangled Banner was recognized as our official national anthem, in 1931. All this new information doesn't make me feel old. Not at all. I can still swagger with the best of them. Well, maybe with some of the slower ones.
Now that we're talking about the TRP (a handy acronym for the venerable Tootsie Roll Pop), I want to express an inner frustration that is very much TRP related. I've been using TRPs as classroom motivators since I began substitute teaching at the Chino Valley High School last year. Much to my dismay, bags of the candy available at Costco do not include grape-flavored pops. Instead of the time-tested tastiness of grape, I now get blue raspberry and watermelon along with chocolate, cherry and strawberry pops. I love the taste of watermelon in the summer, but COME ON, if I need to enjoy a watermelon, I'll stick my face into one, I don't want it on a stick! This is an outrage!
But in honor of my blood pressure, let's go back to the 1950s. When we last visited Cowboy Wil, he was sweating his way through another day of confronting and fighting varmints and other evil souls. We young gunslingers were valiant in those days. We were trying to act as men even as the pressures of life threatened to overwhelm us. For example, Lee Van Cleef frightened us on the big screen so we tried to imitate him. But how could we? We were struggling against our biologically high-pitched voices and facial skin as smooth as a baby's tush. We hadn't even suffered the scourge of teenage acne yet. None of us had terrific stage names such as Spike, Blade, Jake or Lee, either. Not only that, but our mothers were expected to call us in to dinner at any moment.
The irony of it all? We didn't know that Lee Van Cleef's real name was Clarence Leroy Van Cleef. Clarence Leroy? Knowing that might have changed everything!
To comment on this column, email wilaugust46@gmail.com.