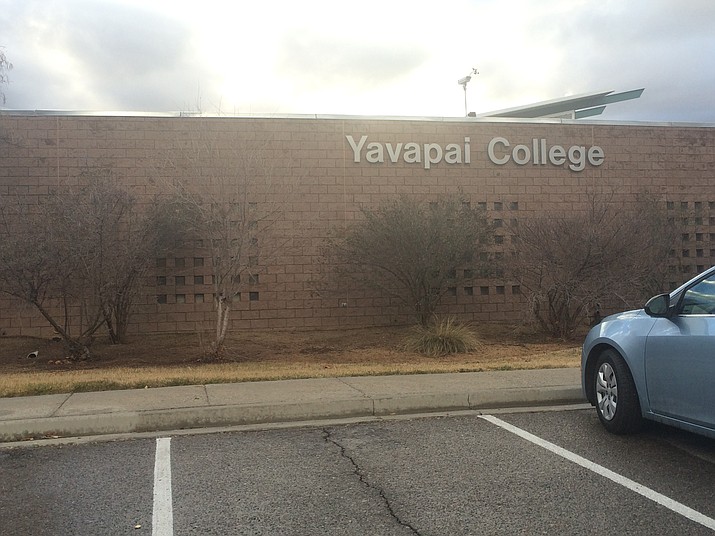 Photo by Jason Wheeler.
Originally Published: February 15, 2017 5:33 a.m.
The Town of Prescott Valley has a longstanding relationship with Yavapai College, appreciating the hard work it does in offering educational programs and degrees, said Town Manager Larry Tarkowski at the Prescott Valley Town Council Meeting on Thursday Feb. 9, noting that the town also likes working hard to expand the options offered to the citizens of Prescott Valley and Yavapai County.
"To that end, Yavapai College is in the process of getting a building permit to expand their facility right off of Glassford Hill Road and Panther Path. It is part of a 10-year building plan that they have," Tarkowski said. "There have been some modifications in that building plan over the years. the direction they're gong now is to bring all of their allied health programs, put them in that building once the expansion has been accomplished."
When the facility was originally built, the town worked with the college and agreed to rebate all of the building fees once they had paid them as an incentive to begin serving the people of Prescott Valley, Tarkowski said. With the recent expansion, town staff proposed the town enter into an intergovernmental agreement with the college similar to the original that would rebate back the building fees, he said.
However, while the building fees would be rebated back, the utility capacity fees for water and sewer would not be, Tarkowski said.
"It's important that we continue to collect those and utilize those as we have done originally," he said, stating a dollar amount of $11,000. "They would pay at the issuance of the building permit and then, if you elect to go forward with this, we would end up rebating that $11,000.

Education is something to really get behind and help support, said Town Councilmember Mary Mallory, calling it a good agreement.
"I think that this college has helped our community very much," she said. "I know many, many young adults that have benefitted from having this college here."
The council voted unanimously in favor of the agreement.