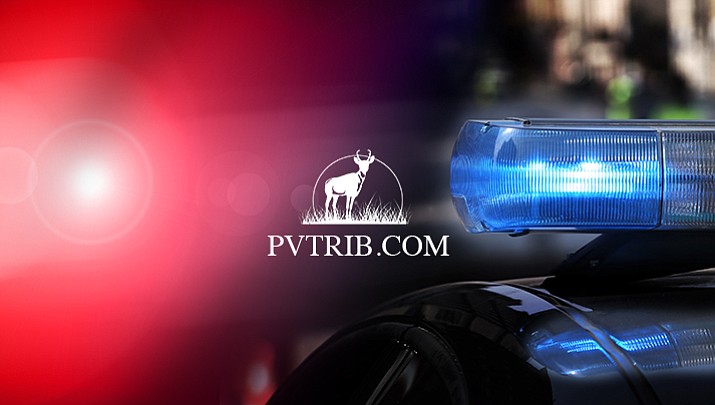 Originally Published: July 12, 2017 6:02 a.m.
Updated as of Wednesday, July 12, 2017 6:48 AM
Editor's Note: This Talk of the Town is in response to a July 5 opinion by the Arizona Alarm Association.
In a recent editorial, the alarm industry tried to frighten a small segment of the public by stating that the Prescott Valley Police want you to respond to your own burglar alarm. We don't. The alarm industry wants the Police Department, and ultimately the entire community, to bear the cost of responding to alarms. Most of all, they want you to be scared instead of informed.
Contrary to the previous editorial, let's look at the facts. In 2016, Prescott Valley Police officers responded to 772 burglar alarms, and 766 of these were false. Of the six incidents that could be classified as a criminal event, two were rocks thrown through a window, and four were burglaries where the intruders were gone upon our arrival. The resources required to respond to 766 false alarms is equivalent to the cost of one police officer for a year.
The alarm industry hopes to have an alarm in 30 percent of houses and businesses by 2020. Many new homes in Prescott Valley will come pre-wired for a burglar alarm. However, we don't think it's fair for all taxpayers to foot the bill for providing a special service to less than one-third of the homes and businesses simply because they chose to purchase an alarm system. What about the other seven out of 10 homes? Instead of your police officers wasting their time responding to alarms that are false 99.2 percent of the time, they could be patrolling neighborhoods where burglaries have happened, checking on our schools, improving highway safety, or problem-solving with our community.

We think the alarm industry should provide the response and upgrade its technology to current standards. There are already several alarm companies who are doing both. They send security guards who cost a lot less than a police officer and use audio and video components to see and hear what is occurring in a home or business before anyone has to respond. Once they know something has actually happened, they call the police.
We want the alarm industry to provide a complete service to their customers. They market their alarms using phrases like, "Rapid emergency response," without actually providing that service. They claim that our position will make you less safe, a claim that is not backed up by any legitimate research.
The industry will ask us to strengthen our alarm ordinance: suspend response to locations with false alarms, fine alarm owners a higher amount, and make everyone in town register their alarm system. The alarm industry wants us to create another industry to make up for their lack of accuracy in reporting emergencies to the police. What business model gets subsidized to this extent by the government as a reward for providing poor service?
We ask that you consider the motives of the two parties. First, the alarm industry is an entity that provides a product and a monitoring service for a fee; they are in this business to make money. It is an industry that has a national association to lobby on its behalf to protect its financial interests.
On the other hand, your police department is dedicated to ensuring the safety of all residents, not just a select few. We cannot accomplish our mission if we are wasting our time on false alarms.
Please join us on Tuesday, July 18, at 6 p.m. for a public meeting in the auditorium of the Prescott Valley library, 7401 E. Civic Circle, where we will answer questions and provide information about this issue. In the near future, the Town Council will consider whether to adopt the Police Department's recommendations.
— Prescott Valley Police Chief Bryan Jarrell, Deputy Chief James Edelstein
More like this story