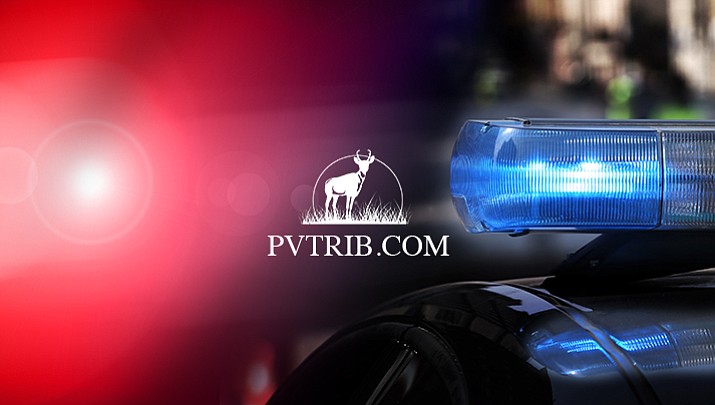 Originally Published: July 12, 2017 5:50 a.m.
The Prescott Valley Police Department has provided this accounting of police calls from July 3-9. Prescott Valley Police do not report cases that are considered active investigations, so this is not a complete report. (Calls listed at Civic Circle are usually reports filed at the police department offices).
Criminal damage, Fiesta Lane
Non-injury accident, Robert Road
Injury accident, Glassford Hill Road
Non-injury accident, Prescott Country Club Blvd.
Non-injury accident, Robert Road
Theft, Glassford Hill Road
Non-injury accident, Pleasant View Drive
Intoxicated subject, Robert Road
Burglary, Yavapai Road
Non-injury, hit-and-run accident, Robert Road
Assault, Lakeshore Drive
Theft, Santiago Street
Fraud, Civic Circle
Domestic, Ardmore Avenue
Injury accident, Glassford Hill Road
Non-injury, hit-and-run accident, Civic Circle
Theft, Glassford Hill Road
Stolen vehicle, Civic Circle
Theft, Glassford Hill Road
Fraud, Civic Circle
Criminal damage, Highway 69
Criminal damage, Loos Drive
Non-injury, hit-and-run accident, Viewpoint Drive
Non-injury accident, Valley Road
Stolen vehicle, Ponce Street
Non-injury, hit-and-run accident, Market Street
Assault, Manley Drive
Injury accident, Tracy Drive
Injury accident, Robert Road
Theft, Civic Circle
Theft, Civic Circle
Injury accident, Robert Road
Burglary, Civic Circle