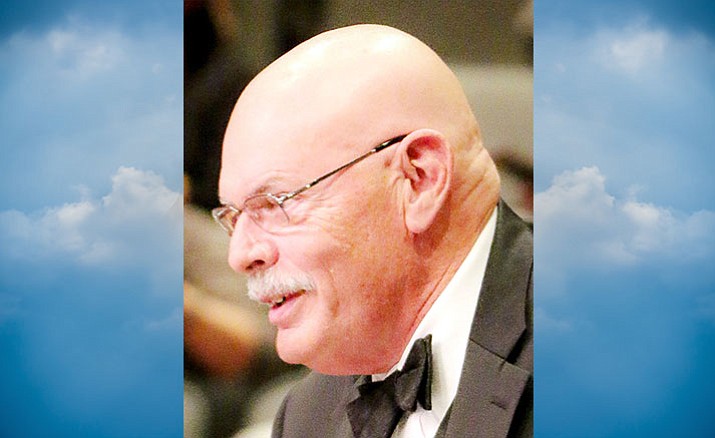 Originally Published: July 30, 2017 6:02 a.m.
Gary Snyder, 70, passed away on July 19, 2017, in Prescott, Ariz. A memorial service will be held on August 12, 2017, at 1:30 p.m. at St. Luke's Episcopal Church in Prescott.
Gary was born in Canton, Ohio to Wilbur and Frances (Anderson) Snyder on April 21, 1947. Gary and his family moved to Arizona in 1958. He attended Alhambra High School in Phoenix, Ariz., Class of 1965. Gary studied Music Education at Northern Arizona University, graduating with his Bachelor's degree in 1971, followed by his Master's degree in 1978.
He met his loving wife, Shirley, at NAU and they were married on June 12, 1971, in Phoenix. Gary worked as a music educator in the state of Arizona for 40+ years. He taught at Wickenburg High School, Prescott High School, Cibola High School, Yuma Catholic High School, and Gila Ridge High School. During this time he also taught photography, music appreciation, and guitar. Music and music education were his passion through his entire life. His second passion was being a dad and the best grandpa ever.
Gary is preceded in death by his parents and his cousin, Ed Miller. Gary is survived by his wife of 46 years, Shirley Snyder, son, Michael (Susan) Snyder, daughter, Rebecca (Christopher) Allender, sisters; Sandy Snyder and Terri (Tim) Banasek, grandchildren; Cassidy, Zane and Reed and several cherished nephews, nieces, and cousins. Gary's musical legacy can be found in the thousands of students whose lives he has touched.
In lieu of flowers, our family is requesting that donations be made to the Cibola High School band program in Yuma, Ariz. or Prescott High School band program in Prescott, Ariz.
Please log on to www.ruffnerwakelin.com to sign Gary's guestbook and share a memory with the family. Arrangements entrusted to Ruffner-Wakelin Funeral Homes.
Information provided by survivors.