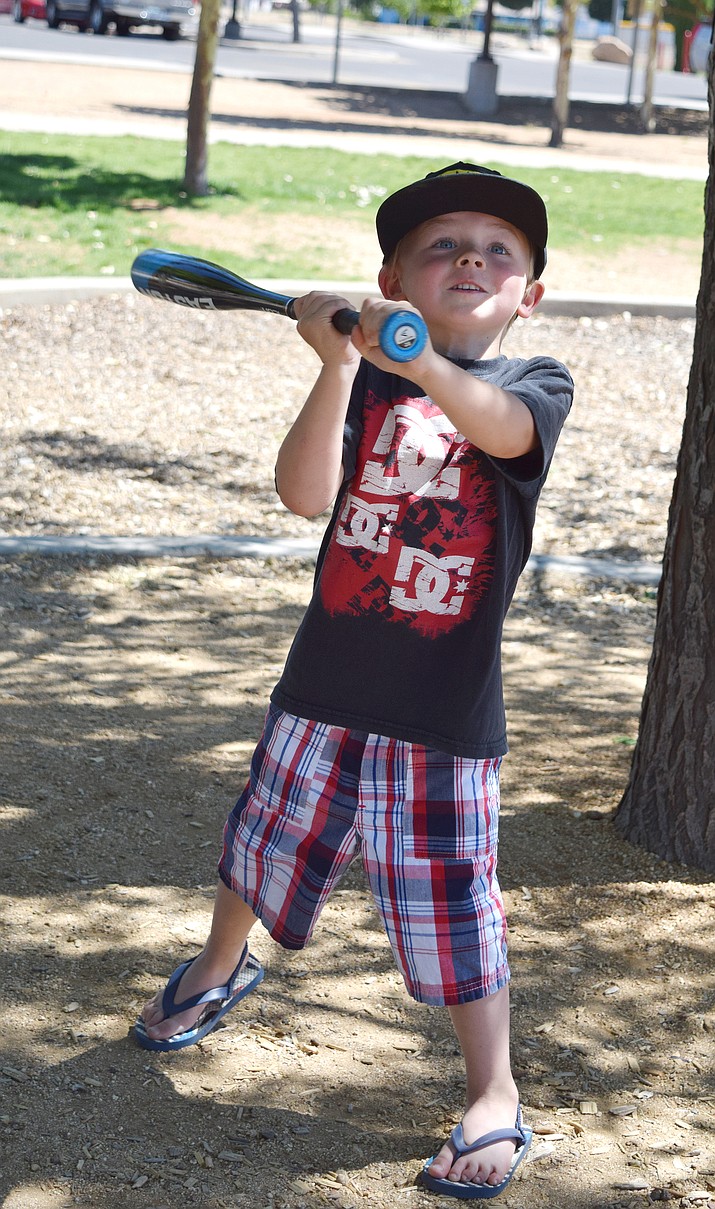 Originally Published: June 28, 2017 6 a.m.
Even in the bright summer sun, 5-year-old towhead Gage has an impish grin that lights up the playground, and is, well, if you'll excuse the pun, engaging.
The bright little guy lives with his grandparents and several siblings in Prescott Valley. His grandpa works in Phoenix and his grandma works long hours in Prescott. His older sister has a Big Sister and Gage would like a Big Brother to do extra things with him that his grandparents are too tired after earning a living for their combined families to do. For example, his grandma says, "I promised to take Gage hiking, but haven't done it yet."
The soon-to-be kindergartener says he would like a Big Brother who loves to swim as much as he does. Or maybe a Big could help him get started in T-ball, or just play catch or pitch a ball to him, because he really likes to swing his bat and wear his just-the-right size baseball glove. Gage also likes to jump on a trampoline when he can. The video game Call of Duty Black Ops is another of his preferred activities. He knows how to ride a bike, too.
If you think you might be the perfect Big Brother for Gage or another boy, call Yavapai Big Brothers Big Sisters at 928-778-5135, or visit www.azbigs.org. An additional way to support Littles is by participating in Bowl for Kids' Sake. You can be a Team Captain, Bowler or pledge a bowler using a tax credit eligible donation. Your adventure into making a positive difference in a child's life could start today.