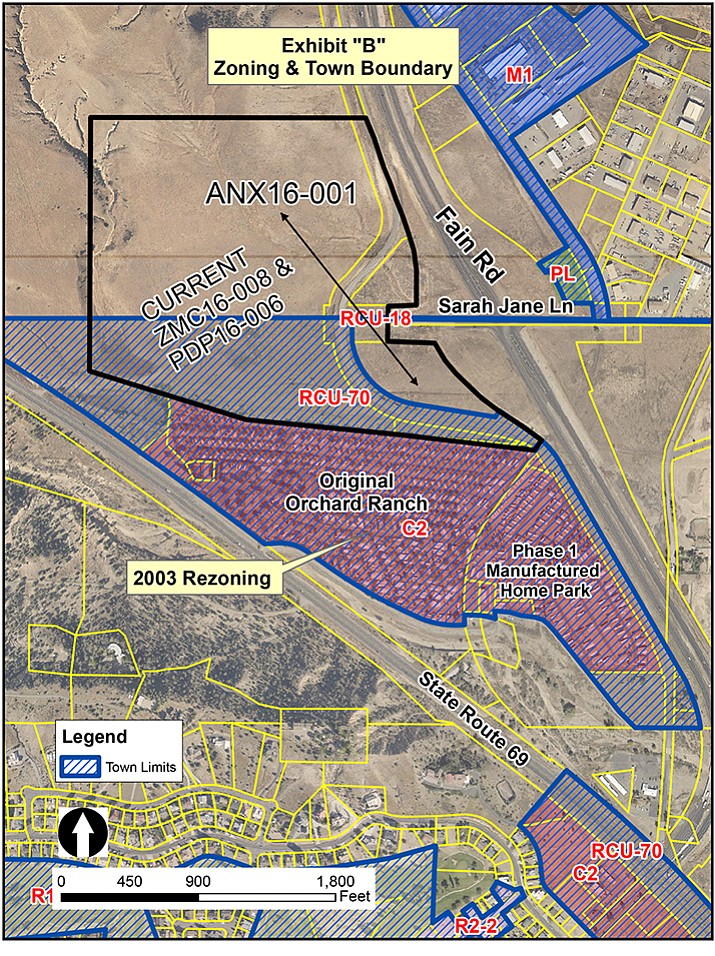 Originally Published: March 15, 2017 6 a.m.
Prescott Valley Community Development Director Richard Parker said he's seeing a trend these days that's different than what he's seen over his career in community development.
"We used to segregate mobile homes from RVs," he said. "We're seeing an emergence now of a type of use where people move in with an RV, use it as their rental place or their resort living and then down the road, as they mature, they actually move mobile homes in their place."
The owners of Orchard Ranch RV Park has had experience with combining mobile homes and RVs and has been successful in it as well, Parker said.
Parker's comments came during the Public Hearing regarding the Zoning Map Change for Orchard Ranch RV Park at the Prescott Valley Town Council meeting on Thursday, March 9.
The change, requested by Mark Wirth, agent for Orchard Ranch RV Resort and Fain Land and Cattle, changed about 75 acres from Residential; Single Family Rural (RCU-70) to Commercial; General Sales and Services-Planned Area Development (C2-PAD) for the expansion of Orchard Ranch.
A portion of that acreage near the intersection at Fain Road and Sarah Jane Lane is for future commercial development and about 63 acres is for the development of 493 spaces that will accommodate both mobile homes and RV units, Parker said.
Councilmember Lora Lee Nye said she wanted to compliment Wirth on his understanding the changing needs of society.
"Sometimes they aren't pleasant, but this one is," she said. "This one meets needs of people who want to spend time in our community and I think the flexibility to make these changes is critical and important."
The trend is truly a sense of community as far as people taking care of one another in the community and sharing activities, Wirth said.
There were no comments from the public and council unanimously approved the change.