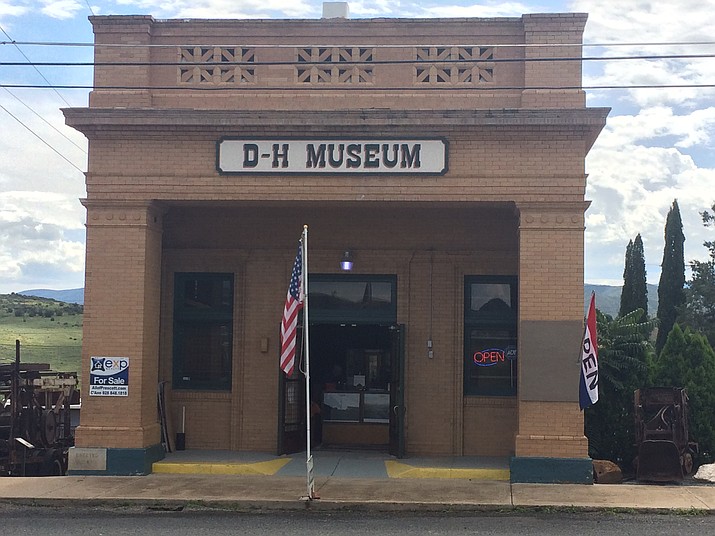 Photo by Jason Wheeler.
Originally Published: March 16, 2017 6 a.m.
About a year ago, the Town of Dewey-Humboldt put together a survey for its citizens where one of the questions was whether or not the town should use tax money to support the historical society, said Councilmember Jack Hamilton, noting that the two-to-one result against the idea was supported by the town's special election on Tuesday, March 14.
As of 7:03 p.m. Tuesday preliminary results showed that 900 votes had been counted with 570 and 63.33 percent voting against the town purchasing the Old Bank Building at 12925 Main St. with 330 votes and 33.67 percent voting in favor of Proposition 441.
"Most of the people on a two-to-one majority did not want us to buy it for the museum," Hamilton said, commenting the reason he did the referendum in the first place was because as a councilmember, he is supposed to represent the people and was using the survey as a basis for doing so. "The election supported that view."
Even though the residents of Dewey-Humboldt voted against the purchase of the building, nothing has changed from the perspective of the Dewey-Humboldt Historical Society said President David Nystrom. The organization will continue to wait for an investor to buy the property, he said, stating that if it's someone investing in real estate, the hope is to negotiate with them to a long-term lease.
"Either way, the museum's going to be open," Nystrom said. "We're optimistic about our future."
Not buying the building continues to maintain the status quo, Hamilton said. Most likely, it'll continue to be rented to the historical society for the museum, but that's all depending on the budget, he said.
As for the money that was going to be used for the building's purchase, Hamilton said he'd rather see it used to acquire a town hall.
"We're renting now. I want to see us own our town hall," he said. "I think that the return on investment is there. I think within 15 years, we should be able to pay for a town hall what we would save on rent."