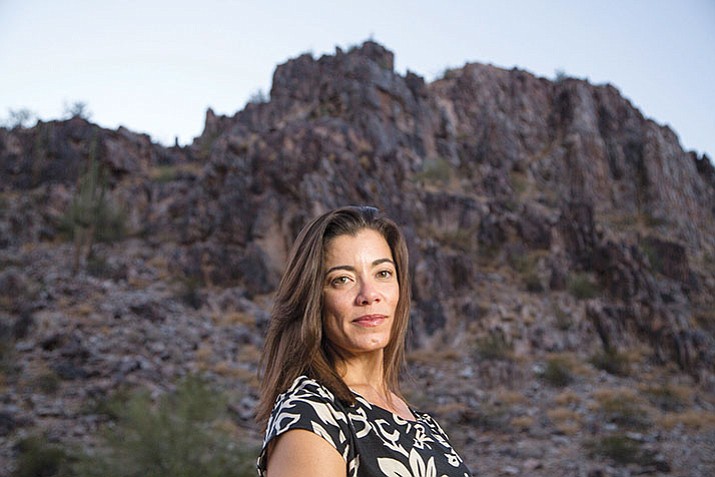 Originally Published: May 17, 2017 5:58 a.m.
Back in October, the Prescott Valley Public Library staff was talking about a new grant from the state library which eventually fell into their laps, said Prescott Valley Public Library Adult Services Librarian Jennifer Kim, with Adult Services Librarian Michele Hjorting calling it one of the most interesting things the library has ever done.
"We liked the idea of a Community Reads, one book one community," Hjorting said. "We felt that was a really timely and kind if important thing for us to do in the community."
In January, the library was awarded $2,000 for a Community Reads Grant from the Arizona State Library, Archives and Public Records for a Community Reads series where the library encourages community members to read the same book. The book chosen was "The Fire Line: The Story of the Granite Mountain Hotshots and One of the Deadliest Days in American Firefighting" by Fernanda Santos.
The kickoff event is from 10 to 11 a.m. on Saturday, May 20, where Santos will introduce her book and read an exercpt of it while the library raffles off copies for checkout and Peregrine Book Company offers copies for purchase, Kim said, calling it a nice little event to push out the other programs. On Friday, June 16, Santos will lead a book discussion from 6 to 8 p.m. and she will return on Saturday, June 17 for a panel event alongside Hotshot family members, first responders who knew them and creators of the Granite Mountain Hotshots Trail, she said. The discussion will be facilitated by Yavapai College Professor Mark Shelley, Kim said.
"He's going to be asking her questions about her career, how she was able to contact the families, her relationship with them, just her whole process of writing," she said. "Also, it will be open for questions from attendees as well."
The panel will also include Arizona State Parks representatives and will be moderated and facilitated by Shelley as well, Hjorting said.
The story of Santos' writing of the book, her research and experiences is fascinating and the public will be interested to hear the process she went through just to write the book, she said, with Kim commenting that just by reading it, you can tell how out of the way she went to understand the whole story, what the families went through and how Santos really cares.
All of the events are free with no registration required, Hjorting said, stating that it would be great for the community to come out and support the event.
"This type of event has not happened in relation to the Hotshots," she said. "I feel pretty privileged to be able to do this and honor the firefighters in this way."