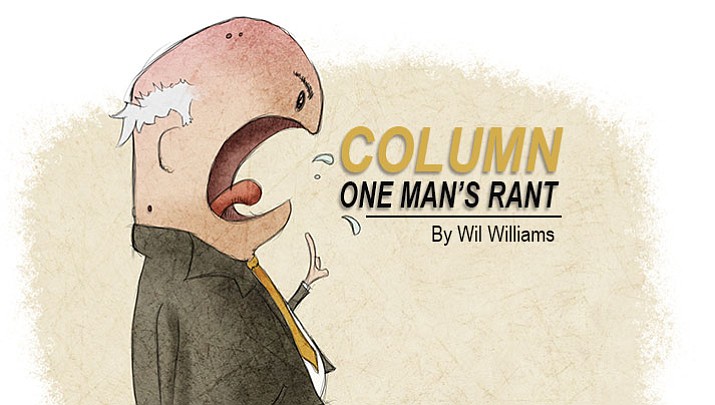 Originally Published: November 1, 2017 6:05 a.m.
I've always thought piloting an airplane would be a nifty thing to do. In college, I took some written qualifying exams to be a pilot while I was in Air Force ROTC. I didn't pass, never joined the Air Force, never got my wings, never bought one of those neat leather bomber jackets or a pair of reflective aviation sunglasses and never became a flying ACE.
My interest in flying lingered, however. Somewhere in the late 1990s, I purchased a video flight simulator software program called Pro Pilot. With great expectation, I ripped open the package to find the installation CD — and a flight instruction manual that was just short of an inch thick.
Even though I didn't want to fritter my afternoon away reading technical detail, I nevertheless opened the manual and glanced at the first couple of pages. I was suddenly mired in technical jargon regarding the physics of flight and buffeted back and forth by explanations of thrust, lift, drag and numbing considerations concerning gravity, g-forces and apparent weight, among other esoterica. By the time I reached page four, I was gasping from lack of oxygen and sweating through my weekend bandana and I hadn't even throttled up for takeoff yet.
I thought this video program was supposed to be fun! I certainly didn't have time for useless book learning. The need for speed beneath my wings was powerful. And I wanted to satisfy that need forthwith! The only sensible solution was to skip the instruction manual and mentally head for the airport.
According to the video program directions, I next needed to select the aircraft I wanted to fly. There were five to choose from including a Cessna 172, a Bonanza Beechcraft single-engine six-seater, a Piper Cheyenne 400LS, a Gulfstream AM G300 and something called The Super Fly built by Herb in his garage in Poughkeepsie, New York.
The Cessna 172 is one of the easiest aircraft to fly, so I made my selection and with another click of a computer key, climbed directly into the pilot's seat. I fastened the seat belt and immediately noticed a dizzying array of instruments staring me in the face.
Being the intrepid adventurer, I filed a flight plan from Phoenix International to Tucson International Airport. Flight data told me that I would cover the 114 miles in about 48 minutes which meant that I could do a roundtrip and be back home in time for a hotdog just as the football Cardinals were taking the field to play the San Francisco 49ers that afternoon.
I figured out how to start the engine, touched a couple of controls for fuel mixture and began to taxi toward runway 26R, wherever that was.
Cleared for takeoff, I tentatively moved the throttle forward, picked up speed and lifted off. At 300 feet altitude, I turned south toward Tucson and continued to climb. Who needs to waste time reading paragraph after chapter of technical aviation hoo-hah?
My euphoria didn't last long. About 10 miles south of the airport, I began to lose altitude and didn't know why. Did I forget to gas up? Do aviation engines have fan belts? Did mine break? Did I forget to secure the fuselage door? Despite all my heroic efforts to stay aloft, I couldn't. I crashed into a cornfield near I-10.
Flight simulation software can be a lot of fun. The graphics of runways and aerial views look realistic and the sound effects are spot on. Yeah, right!
My flight log book shows a total of 11 minutes of experience. Which was about nine minutes too long.
To comment on this column, email wilaugust46@gmail.com.