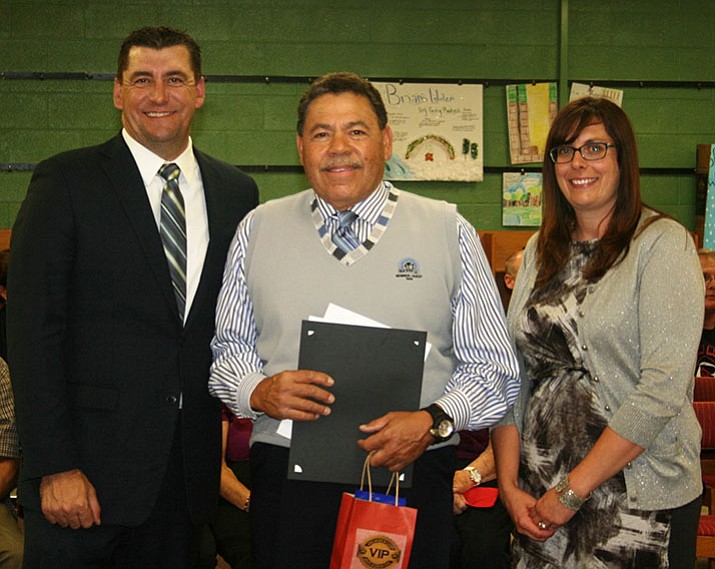 Originally Published: November 8, 2017 6 a.m.
The Humboldt Unified School District Teacher of the Month is Mr. Rosario from Glassford Hill Middle School.
Mr. Rosario is a ray of sunshine and a breath of fresh air. He is always smiling and positive with both the staff and the students. He comes to work not because he has to, but because he wants to make a difference. Mr. Rosario is retired from the Forest Service. Teaching is his second career. This is his second year at Glassford Hill as a seventh-grade, co-taught resource teacher.
Mr. Rosario is a ninja at getting the kids to learn in fun and creative ways while holding them to high expectations and making learning fun. He's firm yet fair and his students respect and adore him. Congratulations to Mr. Rosario for being recognized. We appreciate your dedication.
Information and photo provided by Humboldt Unified School District.