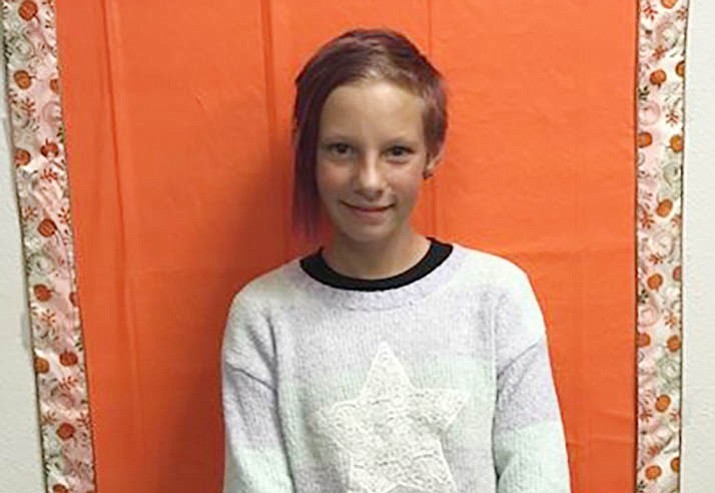 Originally Published: November 22, 2017 5:56 a.m.
Lake Valley would like to recognize Ciara (C.J.) Skinner. She is one of our amazing sixth-grade students.

C.J. is a constant role model in class and is always trying her best.
There is not a day that she is not actively engaged in learning and willing to support others in class. C.J. is one of those outgoing and helpful students who is willing to help out teachers, staff or even go and talk with a fellow student if she sees that they are having a bad day.
C.J.'s a friend to any and all students. C.J. walks in every day with a smile and a constant desire to learn and do her best.
We feel so lucky to have an outstanding student like C.J. at Lake Valley!