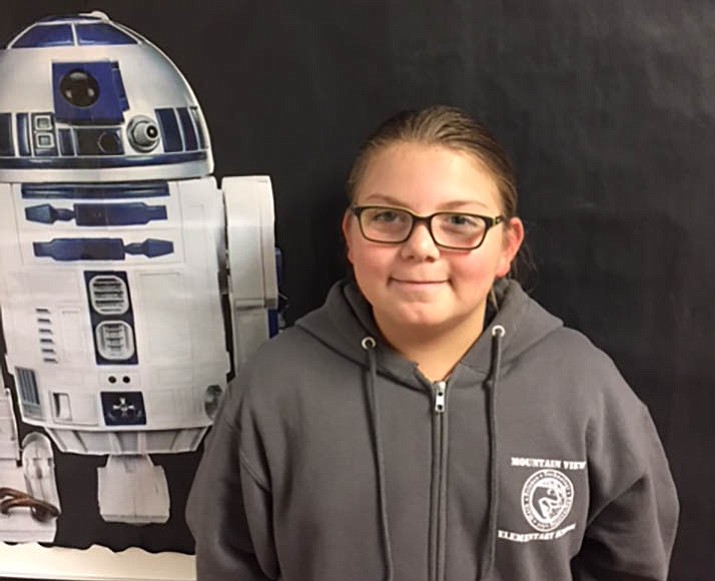 Originally Published: November 29, 2017 5:55 a.m.
Christian Nickel is a third grader in Mr. Basista's class at Mountain View Elementary School. He loves to play video games, ride his bike and watch movies with his family.

He has been at Mountain View his entire school career excelling academically. He has the best smile, a sensitive nature, and aspires to be a race car driver. Christian states that he loves to go fast!
He is most thankful for all the stuff his mother provides for him as well as the time that he and his family play tag in the yard. His smile broadened when he shared his love of camping and four wheeling through mountains around Prescott Valley and surrounding areas.
Mr. Basista says that he is very helpful in the classroom and is always willing to help others.
Information and photos provided by Humboldt Unified School District.