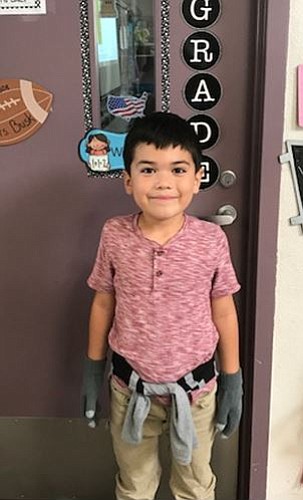 Originally Published: October 4, 2017 6:01 a.m.
Lake Valley Elementary School nominated second-grade student Isaiah Parra for Student of the Week. Isaiah has made great academic and social growth with his peers and in class. He has learned how to accept and utilize feedback to grow his academic abilities. Isaiah now enjoys working with peers and learning how to collaborate and communicate with others. Isaiah always comes to school with a smile and ready to learn. His teacher and classmates enjoy having his enthusiasm for learning in class. Isaiah always exhibits high levels of excitement and engagement for any new learning opportunity. We are so lucky to have a student like Isaiah at Lake Valley!
Information provided by HUSD.