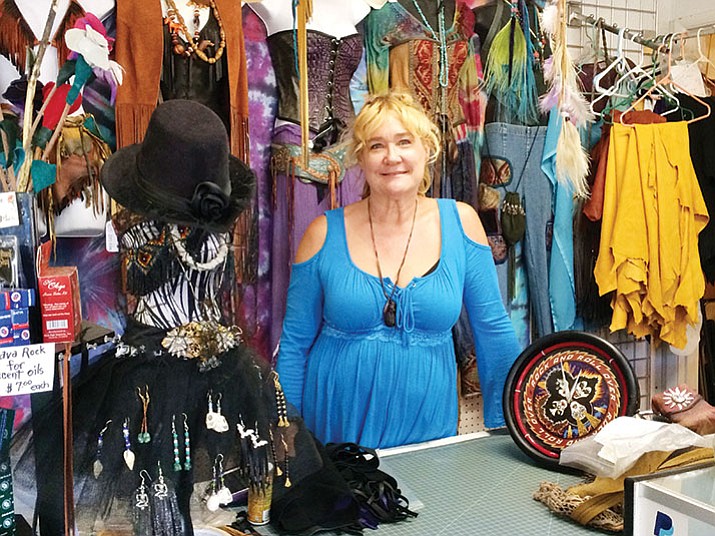 Originally Published: October 11, 2017 5:55 a.m.
Still going strong after 2.5 years in Mayer, That '70s Store continues to attract not just "those of a certain age" but those from a younger – teenage –generation as well, and all who fit in between.
So says owner Debbie "Leather" Walters, who runs the store with her daughter Zoe, 21. Both contribute handmade leather items and jewelry.
"I've always done creative things, always been an artist, from the time I could hold a pencil," Walters said. "So has my daughter."
She has worked with leather for 30 years, and was active in Renaissance Festivals across the country before relocating to Mayer.
The store's inventory includes tie-dyed clothing, hats, purses, masks, moccasins, necklaces, earrings, toe rings, ankle bracelets, lava rock oils, minerals, incense, even troll dolls, bobble-head Monkees, and a clock made from a Cher record album.
"Hippies are always popular," Walters said.
Located at 13290 Central Ave., the store's emphasis is on Walters' handcrafted leather goods. People also may order from her website, debbieleather.com. For more information, call 928-273-7496.