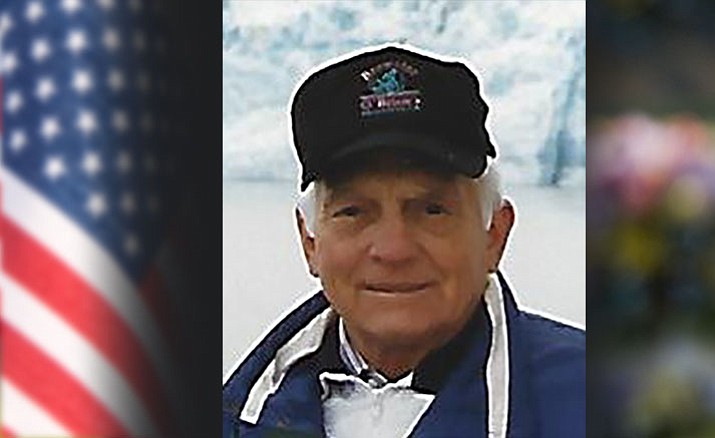 Originally Published: October 29, 2017 6:02 a.m.
Jerome J. (Jerry) Koenig, a resident of Prescott Valley, Arizona, passed away on Tuesday, Oct. 24, 2017, at Marley House in Prescott. He had recently celebrated his 90th birthday. Jerry was a devout Catholic, which guided the way he lived throughout his life. Jerry was born on Jan. 29, 1927, in Juanita, North Dakota.
Jerry was a member of the Knights of Columbus Council 8386, 4th Degree Knights of Columbus (Bishop Francis J. Green Assembly) and was a member of Knights of Columbus Council 1465 in Monterey, California, and Santa Rosalia Assembly in Monterey, California. He was a Past Faithful Navigator and Past District Deputy.
Jerry went to Farragut, Idaho Navy Training Station for boot camp. After graduating as Seaman Second Class, orders led him back to Farragut for Quartermaster School. Following completion orders then led him to San Francisco where, he received orders to USS Orizaba (AP24) in Seattle. The Orizaba carried troops to numerous Pacific Islands. At Pearl Harbor, the Orizaba received orders to proceed to Tampa, Florida.
While transiting the Panama Canal information was received that President Roosevelt had passed away. He was then ordered to the USS Fargo (CL-106). With the ending of WWII, Jerry then entered the civilian work force in Kansas. Jerry enlisted in the US Coast Guard and was assigned to the numerous Coast Guard stations. There Jerry advanced to Chief Warrant Officer (CWO), serving as Commanding Officer of a Light Ship, two rescue stations and two 110-foot ice breaking tugs.
As a proud American and the Commanding Officer of the USCG Cutter Mahoning, which serving as escort for the 1976 Bicentennial celebration in New York Harbor, Jerry was the recipient of WWII campaign ribbons and commendation ribbons. Married and after serving 23 years in the US Coast Guard, he retired as Chief Warrant Officer (W4).
He is survived by his wife of 44 years, Carolyn Boyer Koenig; and his brother, William Keneth Koenig of Bellingham, Washington; and his grandson, Kris Hinckly of Boston, Massachusetts. He was preceded in death by his parents, Robert Albert Koenig and Francis Lonski Koenig; his brothers, Raymond Koenig and Aloysius Koenig; and his sisters, Rita Robbins and Roselyn Miller. We would like to thank the Marley House staff for their compassionate care. Donations may be made to the St Germaine's Building Fund. Jerry will be missed by all who enjoyed his smile, his friendship, and devotion to his faith.
Funeral Services will be at St. Germaine's Catholic Church on Thursday, Nov. 2, 2017, with Rev. Daniel Vollmer, Pastor, officiating. A Rosary will be recited at 10:30 a.m., followed by a Funeral Mass at 11 a.m.
A Military Burial will follow at a later date.
Funeral Arrangements entrusted to Ruffner-Wakelin Funeral Homes and Crematory. Please sign the online guestbook at www.ruffnerwakelin.com.
Information provided by survivors.