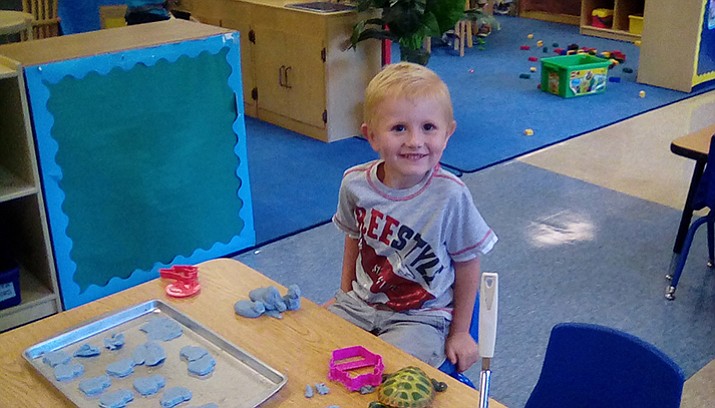 Originally Published: September 6, 2017 5:50 a.m.
Kayden is in his second year at Bright Futures Preschool and we are so excited to have him back. Kayden is a hard worker and a responsible student. He likes to practice his writing and drawing skills on the whiteboard and play with stackable animals. Kayden loves birds and has many stuffed animals that he likes to share during show-n-tell time. We are very lucky to have Kayden in our classroom because he is an excellent role model for his peers and he is a great friend to others. We celebrate Kayden for being an AWESOME preschooler!
Information provided by Humboldt Unified School District.