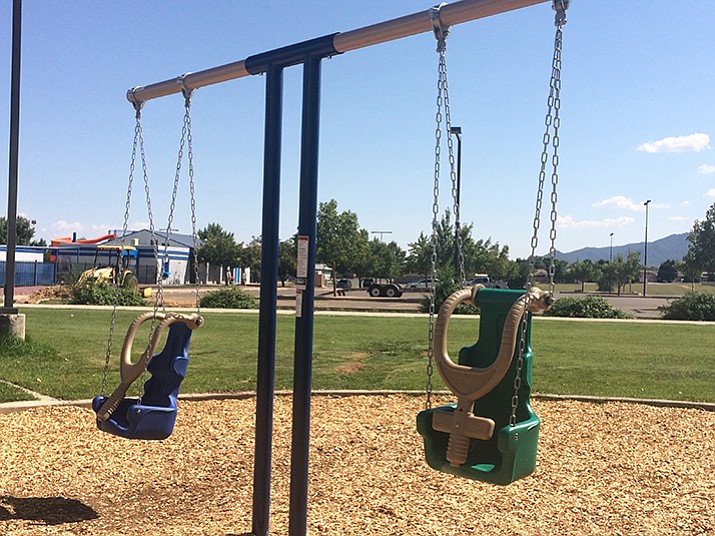 Originally Published: September 6, 2017 5:52 a.m.
Dewey-Humboldt Fall Clean-up Days for brush only
The Town of Dewey-Humboldt will conduct its fall cleanup days as part of the Firewise Community program Sept. 6-9 at the town-owned lot in downtown Humboldt, 12938 E. Main St. Hours are Wednesday through Friday, 7:30 a.m. to 5:30 p.m., and Saturday, 9 a.m. to noon.
Acceptable materials are brush and yard clippings. Dumpsters are available, or the wood and brush will be set aside for chipping and mulching later. The mulch will be available on an appointment basis, beginning Monday, Sept. 11, from 8 a.m. to 5 p.m., until the mulch is gone. To schedule an appointment, call Ed Hanks at 928-632-7362.
Items not accepted are tires, oils, hazardous chemicals, refrigerators/freezers with Freon/coolant canisters attached, household trash, and batteries.
NAZ Suns hold open tryouts Sept. 9
The Northern Arizona Suns are holding open tryouts with registration at 8 a.m. and tryouts at 9 a.m. on Saturday, Sept. 9 at the Prescott Valley Event Center, 3201 N. Main St.
Registration is $150 in advance and $200 the week of and tryouts are limited to the first 60 participants.
To register, visit nazsuns.com/tryouts.
Apply for jobs at Prescott Valley Job Fair
The Yavapai College Small Business Development Center is holding a job fair from 9 a.m. to 1 p.m. on Tuesday, Sept. 19, at the Prescott Valley Event Center.
The job fair will allow seekers to find out current job openings, learn the latest information about careers, apply for part-time, full-time or temporary jobs and meet with representatives from business, healthcare, non-profit and military organizations.
Professional attire is strongly recommended.
For more information, call 928-776-2008.

Learn the basics of Windows 10 at PV library
The Prescott Valley Public Library is offering a three week class on Windows 10 from 11 a.m. to 1 p.m. on Monday, Sept. 11, 18 and 25 in the PC Lab.
The course will cover the basics of Windows 10 such as important settings, how to navigate, customize the start menu and various screens and how to find and install applications.
Space is limited and registration is required. To register visit www.pvlib.net.
For more information, call 928-759-3040.
Tech help available at the library
If you struggle with technology, the Prescott Valley Public Library staff are available to help from 11 a.m. to 1 p.m. on Friday, Sept. 8, in the Library PC Lab.
Staff can help with issues for email, downloading apps, basic computer skills, phones, tablets and social media.
No registration is required and those seeking help should bring their own device or use the library computers.
For more information, call 928-759-3040.
Lonesome Valley Quilt Guild to install new officers
The Lonesome Valley Quilt Guild is holding its monthly meeting at 7 p.m. on Monday, Sept. 11 at Emmanuel Lutheran Church, 7763 E. Long Look Drive.
This meeting will include installation of the new officers for the year and the guild will make a landscape piece. Attendees should bring one fat quarter and scissors.
There is no charge to attend the meeting and there will be free refreshments. For more information, call Patsy at 928-925-3845.
Tickets on sale for Country Music Association Hall event
The Greater Arizona Country Music Association is holding its Hall of Fame from 11 a.m. to 5 p.m. on Sunday, Sept. 10, at C.A.S.A., 9360 Manzanita Circle.
Inductees into the class of 2017 include San Jones, Rick Gilbreath, Ray Herndon, Buffalo Rick Galeener, Gail Starr, Terry wells, Liza Martin, Gerald Gropp, Bais Wight, Belinda Gail and W.O. "Peso" & Mark "Buck" Dollar.
Advanced purchase of dinner tickets is suggested, which is a $20 donation for a catered dinner from Big Daddy E's.
Call 928-273-1424, 928-632-8485 or 928-713-9109.
Library restarts story time for children
The Prescott Valley Public Library's Preschool Story Time is starting back up at 10 a.m. and 11 a.m. on Wednesday, Sept. 13, in the Library Children's Program Room.
Toddler story time starts at 10 a.m. on Thursday, Sept. 14 in the Library Children's Program Room.
The most appropriate ages for preschool story time are 3 to 5 years and the most appropriate ages for toddler story time are 18 months to 3 years old.
For more information, call the Children's Library at 928-759-3044.
Town looking for arts, culture volunteers
The Town of Prescott Valley is accepting applications from area residents to serve on the Arts and Culture Commission, the Library Board of Trustees.
This commission serves in an advisory capacity to the Town Council on matters pertaining to the visual and performing arts and culture within Prescott Valley. This is a volunteer position by appointment of the Town Council, requiring some experience and knowledge of the arts and culture. First priority for membership is given to those who live and reside within the Prescott Valley town limits; however, persons residing outside of the town limits who are uniquely qualified for membership may be considered for appointment.
Serving on the Library Board of Trustees is a volunteer position by appointment of the Town Council and requires general knowledge of library operations, policies and procedures.
Applications are available at the Town Manager's Office, on the 4th floor of the Civic Center at 7501 E. Civic Circle, Monday through Friday from 8 a.m. and 5 p.m. Applications will be accepted until the position is filled.
Literary Southwest event in September
Celebrated fiction writer, poet, essayist, playwright and editor Ana Castillo visits The Literary Southwest at 7 p.m. Friday, Sept. 15, in the Yavapai College Library's Susan N. Webb Community Room (Bldg. 19, Room 147) on the Prescott campus. An open conversation, audience Q&A session, and a book signing follow the reading. Literary Southwest programs are presented admission free and are open to all.
Ana Castillo is one of the most powerful voices in contemporary Chicana literature. Her most recent book, "Black Dove: Mamá, Mi'jo, and Me," confronts what it means to be a single, brown, feminist parent in a world of mass incarceration, racial profiling, and police brutality.
She is the author of "So Far From God" and "Sapogonia," both New York Times Notable Books of the Year, as well as "The Guardians," "Peel My Love like an Onion" and many other books of fiction, poetry and essays.
Castillo is the publisher and editor-in-chief of La Tolteca, a literary zine, and currently holds a faculty post at the Bread Loaf program with Middlebury College (Vermont). Raised in a working-class neighborhood in Chicago, she now lives in New Mexico.
The Hassayampa Institute presents The Literary Southwest is made possible by Yavapai College and the Yavapai College Foundation, with additional support provided by Peregrine Book Company.
For complete author and series information, visit: www.yc.edu/Literarysw or contact Series Director Jim Natal through Yavapai College at 928-776-2295.