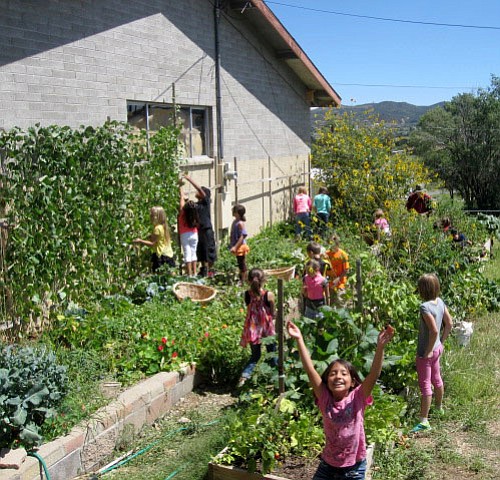 Originally Published: September 13, 2017 6:02 a.m.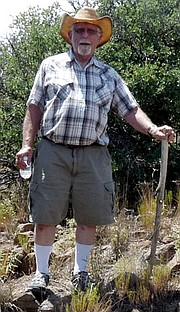 Two people and a board of directors received the honor of Volunteer of the Year from the Town of Dewey-Humboldt, one of which was given posthumously.
Carl Marsee, who died July 15, was given the award based on his efforts to create educational exhibits of local history for the Dewey-Humboldt Historical Museum.
Marsee served as president of the D-H Historical Society and was a board member of the town's Open Space and Trails Committee.
Mayor Terry Nolan, in his presentation of the Volunteer of the Year Awards, said there was no one more deserving than Marsee.
"As president of the Historical Society, Carl was instrumental in creating and curating the most exciting and educational exhibits of local history ever gathered. The community will be hard pressed to find a more dedicated steward of the town's past," he said.
Bart Brush, former music teacher at Humboldt Elementary School, was recognized for his contributions to the school gardens and native habitat. Brush was unable to attend due to a prior commitment, Nolan said.
Brush worked tirelessly to establish the school's Garden Club by building terraces and raised beds, maintaining planters and trails, and working with students during their lunch recess breaks. He valued outdoor, hands-on nature education, Nolan said, and planted 12 native trees along the perimeter of the school's playground.
Brush also created the annual Pioneer Day event at Humboldt Elementary School beginning in 2013 in collaboration with the Dewey-Humboldt Historical Society.
The third nominee is a group of residents that make up the Blue Hills/Foothills Firewise Board. Chair Victoria Wendt, a 25-year resident, lives in the Upper Blue Hills on the west side of town.
Wendt said she looked into Firewise Communities and attended Prescott Area Wildland Urban Interface Commission meetings to learn about how homeowners could help protect their property from wildfires.
She and the board continue to work to educate the neighborhood on fuel mitigation work. Board members also are working to establish a secondary, emergency access in and out of the Blue Hills.
Nolan pointed out that honorees do not receive an individual plaque, but their names will appear on a permanent plaque that hangs in Town Hall.