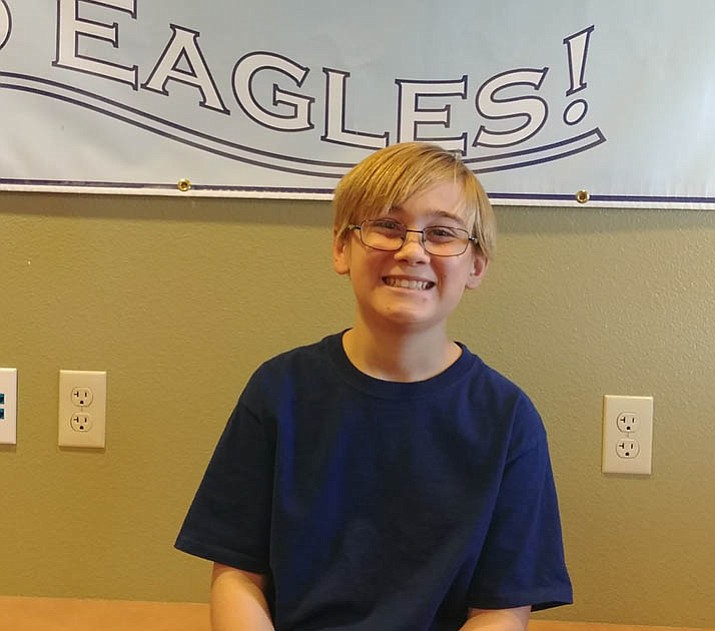 Originally Published: September 27, 2017 6 a.m.
Conner Andrews, a sixth grader at Liberty Traditional who has been with us since Kindergarten, is an Eagle we are proud of.

He is consistently on task and always willing to help others. Connor has also shown great leadership skills. When working in small groups, he keeps the others on task and challenges his peers to do their best work possible. He is respectful to everyone he encounters; his quality of work is impeccable and he constantly models respectful behavior. Conner is in the Gifted program, joined the accelerated math class, and is in the Lego League.
If you were to ask Conner's teachers about him, they would readily say, "He's the kind of kid you would like to clone J." Congratulations, Conner for being an Exceptional Eagle!
Information provided by Humboldt Unified School District