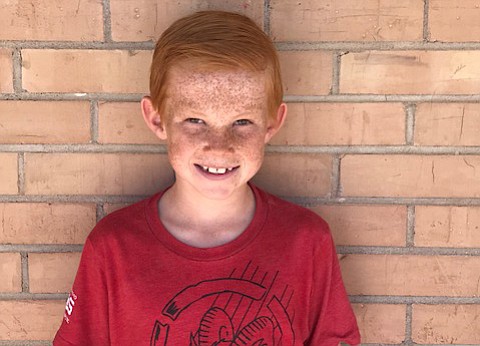 Originally Published: April 4, 2018 6 a.m.
Austin D. at Humboldt Elementary School is the Student of the Week. Austin is a student in Ms. Budd's third-grade class. He is kind, respectful and very hard working! He always gives his teacher his best work and helps other students in the class. "I am so grateful for everything he does in and for our class. Austin rocks!" she said.
Information and photo provided by Humboldt Unified School District.