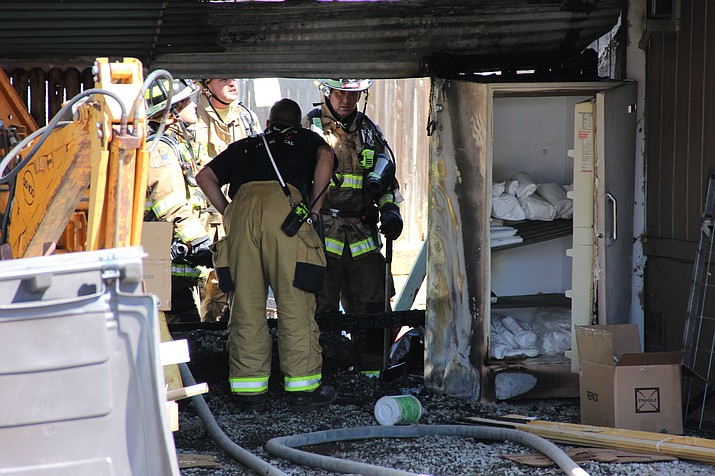 Photo by Max Efrein.
Originally Published: April 13, 2018 4:21 p.m.
A home in the 5000 block of North Pinon Drive in Prescott Valley received some minor damage from what appears to have been an electrical fire Friday afternoon, April 13, said Central Arizona Fire and Medical Authority Battalion Chief Todd Abel.
"It's still under investigation, but it started in the area of a freezer," Abel said.
The side of the home where the freezer had been kept and a fence near the home's carport were both on fire when CAFMA personnel arrived on scene shortly before 3 p.m.
"It wasn't a whole bunch to the house; just kind of a small area," Abel said.
Before firefighters arrived, a neighbor had been spraying water on the fire using a garden hose. Abel said this definitely aided in keeping the fire from spreading.
In the end, only two fire engines and a battalion chief were needed to deal with the incident.