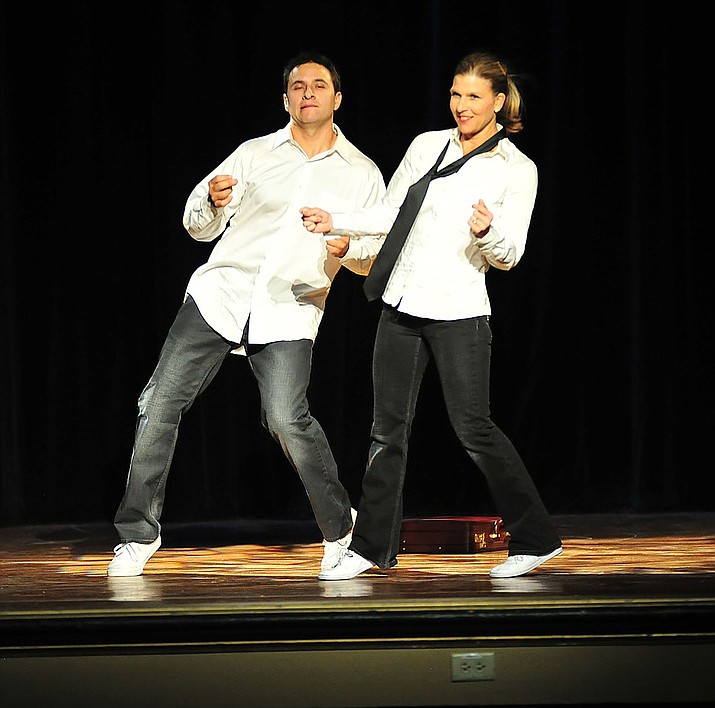 Originally Published: April 18, 2018 6:01 a.m.
Photo Gallery
2018 Dancing For The Stars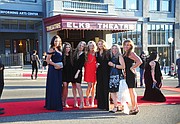 Michelle Fain danced her way into the audience's hearts, capturing the People's Choice Award at Saturday's Dancing for the Stars.
One of 10 pairings dancing in the event Saturday, April 14, Fain also won the Best "Friendraiser" Award for raising the most overall votes at $55,770. It felt amazing and shocking winning those awards, she said afterward.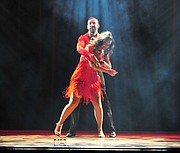 A coach at Captain CrossFit and a personal trainer at Sirius Health and Wellness, Fain said she was a gymnast in college, but going from gymnastics to Dancing for the Stars was definitely different. Still, she enjoyed participating, she said.
"It was a lot of fun," Fain said. "Just a great way to raise money for a great cause."
Fain was partnered with Leo Gallegos.
Winning the Judge's Choice Award was Elena Sanwick, who was partnered with Daniel Garcia. It was an honor to have been chosen as they faced stiff competition, Sanwick said. Prior to Dancing for the Stars, she had never danced before, she said. It was a lot of hard work, but she had an amazing teacher.
Sanwick is a Realtor at BloomTree Realty and has served as a grant panel member for the Arizona Community Foundation, member of Prescott Area Women Who Care and board member for the Boys & Girls Clubs of Central Arizona. She and Garcia danced a Latin style dance called the Bachata, which Garcia said is what he usually teaches and performs along with Salsa.
Even though Dancing for the Stars is over, Sanwick said she wants to keep on dancing.
"I'm not giving it up," she said.
Held at the Elks Theatre and Performing Arts Center and broadcast live on television, the Boys & Girls Clubs of Central Arizona's second annual Dancing for the Stars surpassed all expectations, said Chair of the Board and Prescott Police Chief Debora Black.
The dancers raised more than $200,000. Everyone from the sponsors to whoever bought tickets or votes for a favorite dancer made an investment in the future of kids in the community, Black said.
With the club's youth development professionals creating an environment focused on fun with a purpose, encouraging academic success, instilling good character and citizenship and helping kids understand and make healthy choices, national data shows the difference between a child who is enrolled in a Boys & Girls Club as opposed to one who is not, she said. Those who are enrolled have better academic performance, believe they'll graduate high school, are twice as likely to pursue STEM careers, more likely to abstain from alcohol and marijuana use, have high levels of volunteerism and believe they can make a difference, Black said.
"Boys and Girls Clubs are places where kids dream about their future as an entrepreneur, an engineer, an all-star athlete, a dancer, a doctor, a teacher or even a police officer," she said. "Not only do they dream it, at Boys and Girls Clubs, they explore what the future looks like and take steps to create it."