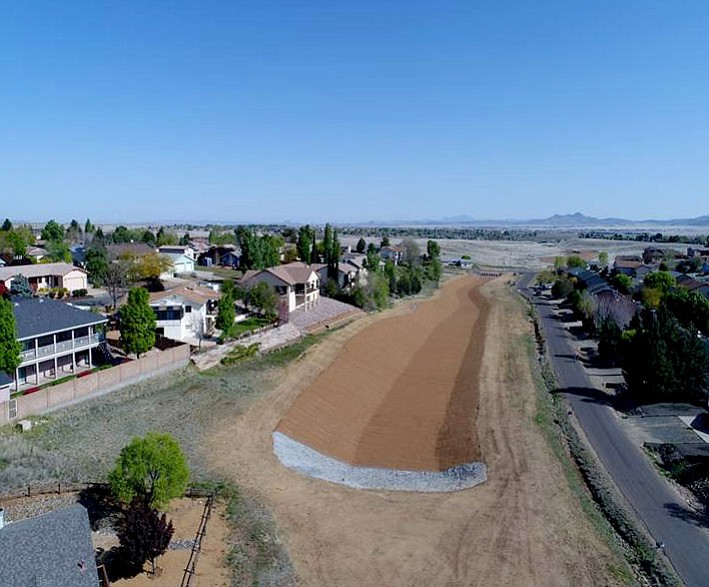 Originally Published: February 14, 2018 6:02 a.m.
The final phase of the Viewpoint Stormwater Channel Improvement project is underway with an expected completion by mid-April.
Phase 3 of the 20-foot-wide, 8-foot-deep channel is the final section that provides for drainage between Spouse and Manley drives, a distance totaling 1,900 feet. Phases 1 and 2 are complete.
Earth Resources Corporation won the contract of the Phase 3 in the amount of $589,192. The town estimated this section would cost $800,000, with Phase 1 estimated at $600,000 and Phase 2 at $300,000.
The town hauls the excess soil removed from the channel to state land north of Manley Drive where it will be used in the future alignment project of Viewpoint Drive.
The project came about because of severe storms causing limited or no access in the area. Since Phase 1 was completed in May 2016, there have been no issues with access during heavy rainfall and storm events.