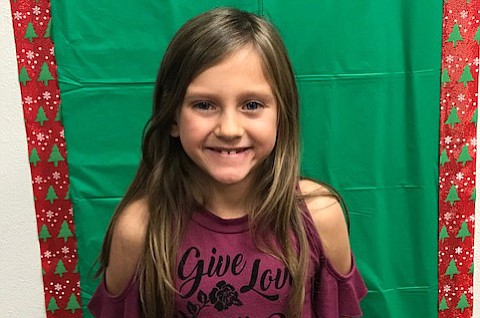 Originally Published: January 10, 2018 5:45 a.m.
Jaylin Walker is a third-grade student at Lake Valley Elementary. Jaylin started her year by walking in the door and saying to her teacher, "I want to be good and do good. I want to be the one that gets counted on to help and I want to get good grades." Jaylin has done just that this year!
She is always reliable and trustworthy and is always right there when something needs to get done or someone needs help. She has worked so hard this first half of the year. She received first-quarter honor roll, Student of the Month first quarter, and is on the road to Honor Roll for second quarter. She is one of those students who just stands out for always showing outstanding character.
We feel so lucky to have her at Lake Valley!
Information provided by Humboldt Unified School District.