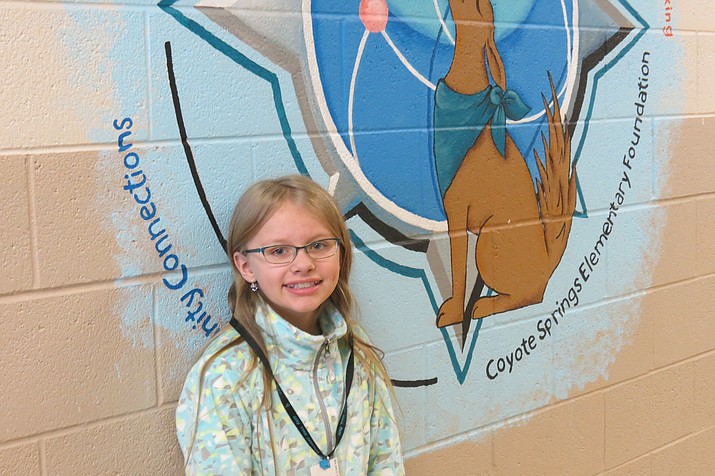 Originally Published: January 31, 2018 5:59 a.m.
Coyote Springs Elementary is very proud to nominate Madison Kosters as the HUSD Student of the Week. Madison is consistently a role model for CSES's PAWS characteristics. For example, she exemplifies responsibility by turning in assignments on time and being ready to learn each day with the necessary materials.
Madison models respectfulness toward our learning environment by being an engaged learner and doing her best on assignments and on activities. Madison also inherently follows Stephen Covey's 8 Habits, which are impressive qualities in an elementary student. She is proactive in her learning, she thinks "win-win" when working with collaboratively with her peers, and she puts first things first because she is committed to her education.
"I so appreciate her positive attitude and work ethic. Thank you, Madison, for giving 100 percent, 100 percent of the time! You rock!" said Luanne Niece, fifth-grade teacher at Coyote Springs Elementary.
Information provided by Humboldt Unified School District.