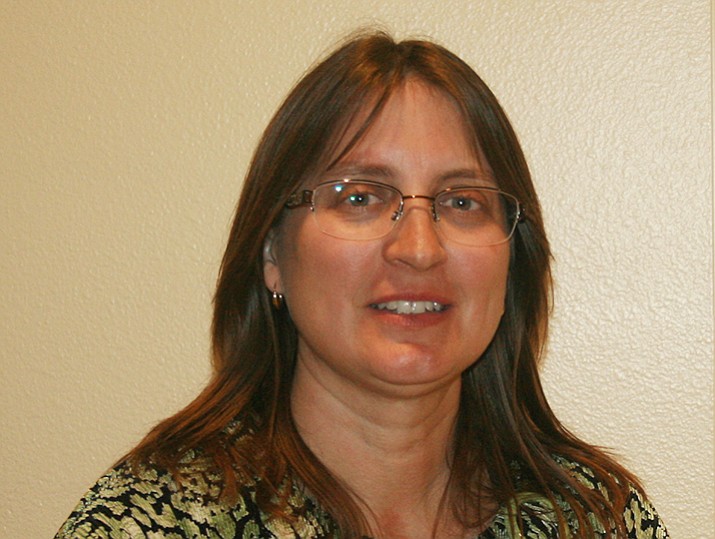 Originally Published: January 31, 2018 5:58 a.m.
It is truly an honor to announce Mrs. Julie Renfroe as our Humboldt Unified School District Liberty Traditional School Certified VIP of the Month. Mrs. Renfroe is our sixth-grade math teacher and does an amazing job at analyzing her data so she can make changes to consistently provide rigorous instruction for her students. Our RTI team jokes because most teachers focus on the three to five who need a little more, intense support, but she starts to panic if her students struggle at all and tends to document and track her group of a "zillion." She has a heart for all children, and it shows.
Mrs. Renfroe actually wears many other hats so she can better support and encourage our students. She is our lead Lego Coach and is about to take her team to the state competition! The team is very excited about this and has been practicing after school multiple times each week for the past couple months. She also teaches our sixth-grade accelerated math class and that group has 30 students who volunteer to be in the accelerated program. They stay in the program because of the rapport they have with Mrs. Renfroe, and they have excellent growth in their math skills this year. We don't doubt that the majority of these students will be taking geometry when they get to eighth grade, and that is largely because of the strong foundational math skills she is teaching to them.
Mrs. Renfroe is a positive team player, runs the Sunshine Committee (she actually is the committee), and she consistently looks for ways to encourage and support all of our teachers. It is an honor to have her as part of the Liberty team.
Information provided by Humboldt Unified School District.