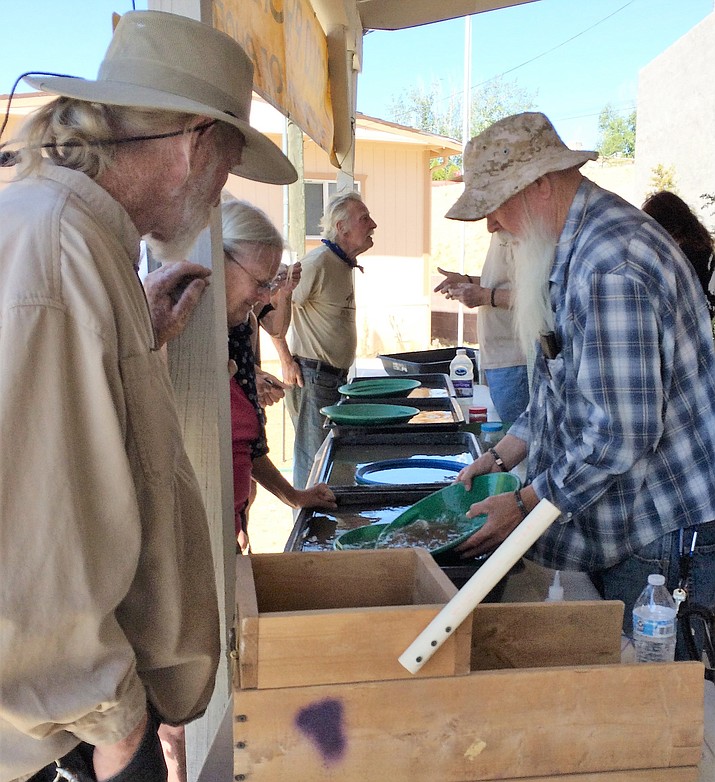 Originally Published: July 4, 2018 6 a.m.
Dewey-Humboldt's most recognizable resident, Woody Wampler, shows adults how to pan for gold June 29 at the Dewey-Humboldt Town Library.
Fellow prospectors from the Phoenix chapter of the Gold Prospectors Association of America joined in the fun.
Although Wampler set up the activity for children, he said most of the morning's participants were adults.
"But that's OK. They're learning. People learn things and that's what it's all about," he said. "Besides, they are just big kids."