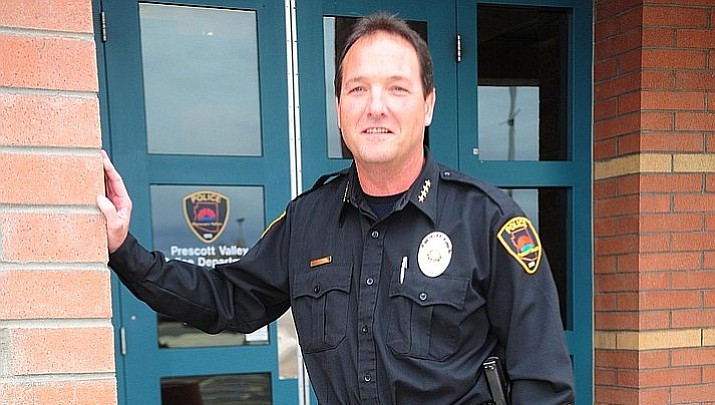 Originally Published: June 13, 2018 5:58 a.m.
Prescott Valley Police Chief Bryan Jarrell and PVPD are still piecing together a Police Advisory Board after originally announcing its formation in May.
The goal of the board is to provide yet another avenue for information-sharing between the Prescott Valley Police Department and the community it serves.
The goal of this board will be to meet quarterly so citizens, business owners, and other stakeholders of Prescott Valley can share items of interest or concern with the Police Department. It will not only allow an opportunity for the police to address these public issues, it will provide a chance to impart information so the community may better understand the role of law enforcement.
At this time the PVPD is accepting letters of interest from individuals in the following areas to begin the formation of the board:
• Community volunteers
• High school students
• Parents of school students
• Latino community
• Business owner or manager for both small and large organizations
• Project Lifesaver
• Senior community
• Veterans
• Mental health provider
• Yavapai College
• Northern Arizona University
• Faith-based community
• Media
• MatForce
• Elected official
• Yavapai Regional Medical Center
• Central Arizona Fire and Medical Authority
• LGBTQ community
Those interested in serving on the board may write a letter of interest to: Chief of Police Bryan Jarrell, 7601 E. Civic Circle, Prescott Valley, AZ 86314.
Individuals selected will be notified regarding the next steps in the process, according to a news release.