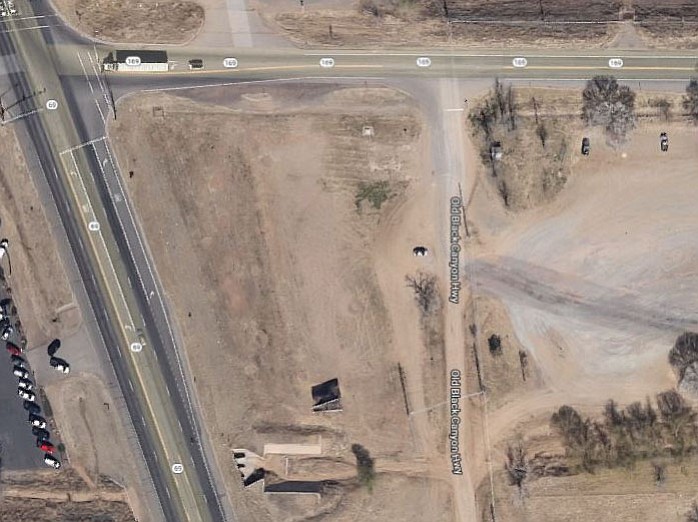 Originally Published: March 7, 2018 6 a.m.
The Dewey-Humboldt council chambers barely had room to contain the 40 or more Dewey-Humboldt residents Feb. 27 who showed up to speak about the proposed plans for the highways 69 and 169 intersection.
The Special Council Meeting lasted two hours, with residents expressing their dissatisfaction with proposed changes to the intersection as a Giant gas station is built on the southeast corner, while at the same time being in favor and supportive of the station.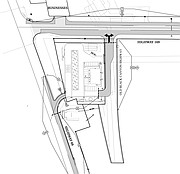 Property owner Rod Sheehan indicated that this Giant station would be the ninth, and most expensive, he has built in three different states. The convenience store encompasses 3,700 square feet, with a Subway sandwich shop inside.
"After seven months working with ADOT, this is the fourth rendition submitted to ADOT," Sheehan said. The Arizona Department of Transportation has approved the design plan.
ADOT, the Town of Dewey-Humboldt, Yavapai County Health Department, and the Arizona Department of Environmental Quality all provide oversight to this project. "To get to this point is not an easy thing to do," he said.
Council member Mark McBrady, unhappy with the configuration of the design, said there were plans in progress for commercial development on a nearby 28-acre parcel, and Sheehan's traffic project wouldn't be able to handle the increased traffic.
Sheehan agreed. "When that subdivision comes in, they will have to go through the same thing with ADOT, and they will rip up the whole intersection again," he said. "I totally get what you're saying. I can only address what ADOT tells me, not what the developers are doing."
By phone last week, Alvin Stump, district engineer for ADOT's Northwest District, said he recognizes the need to upgrade the capacity at the intersection, and ADOT will be looking at that in the future as more development comes to the area. Right now, he said, ADOT will not put it all on this one property owner.
"The problem is there is already a high volume of traffic from Highway 69 to 169. This isn't the only developer we're talking to. There are a couple others," Stump said.
As more development comes in, traffic impacts will require additional changes. The design plan for the gas station looks only at mitigating the impact of traffic concerning this site.
"The easiest way to look at it is, what the gas station is doing is more of an interim improvement. Somewhere down the road, there will need to be an upgraded improvement," he added, but ADOT has no funding right now to construct those improvements.
Sheehan's engineers performed the required traffic impact analysis, and the proposed improvements of the fourth rendition met ADOT's design standards and criteria, Stump said, adding that ADOT recognizes the "operational challenges" with the area.
"Again, as much as we'd like to build all of that right now, the funding is not there. It wouldn't be fair to make the gas station pay for all those improvements," he said.
MAKING LEFT TURNS
The biggest complaint from residents remains the access onto Highway 169 from Old Black Canyon Highway where vehicles will exit the station. The situation is further exacerbated by two things: the exceedingly short distance between Highway 69 and an entrance to businesses on the north side of Highway 169, and oncoming traffic heading the opposite direction on Highway 169.
As traffic goes through the green left-turn arrow from Highway 69 to 169, cars sometimes come to a dead stop as drivers try to access the businesses on the north side of Highway 169. Traffic can back up into the highway intersection as cars wait.
Former council member Randy Savage has an office in that small center. His biggest problem is leaving work to go home which necessitates turning left (east) onto Highway 169. "How am I supposed to get home?" he asked.
"The reality is, in that area, the spacing is too close to be having a left-turn movement. It's fine with low volume. But that's not a situation where we want to continue the left-turn movement," Stump said. "That's something that down the road, when we do the ultimate improvement, I envision we will have a raised median barrier to restrict that completely."
Others trying to access Highway 169 farther east at River or Foothills drives said they, too, have difficulty. Even the fire trucks at the station at River Drive and Highway 169 have to wait to make left turns, someone said.
The situation would worsen if drivers exiting Old Black Canyon Highway had a right-turn only onto Highway 169. This could lead to drivers making U-turns in the middle of the highway. A future roundabout between Old Black Canyon Highway and River Drive at the access to Mortimer Family Farms would alleviate this.
Stump said ADOT is looking at that roundabout and another that would take the place of the traffic signal at highways 69 and 169.
Sheehan has donated an extra 10 feet of property along Highway 169 for future expansion and use by ADOT.
SUGGESTIONS
Council member Jack Hamilton suggested a sign at the exit of the gas station directing drivers north or south onto Old Black Canyon Highway. Going south, drivers could regain access to Highway 69 at a small intersection. Another audience member suggested putting in a second stoplight on Highway 69 at this intersection.
Another resident, concerned about dust, asked about paving plans for Old Black Canyon Highway, now a dirt road running adjacent to Mortimer Family Farm. Sheehan said he is paving the section of roadway along his property, but is not required to pave more.
Residents said they wanted to hear from ADOT and the town attorney. Mayor Terry Nolan said he had not invited ADOT to this meeting, but would consider a follow-up meeting.
On Monday, March 5, Town Manager Tom Wilson said he reviewed plans with the primary project engineer by phone and had nothing to report. The council met in study session Tuesday, March 6, after the Tribune went to press, with an amended agenda item relating to the intersection. Town Attorney Susan Goodwin was asked to attend.
The amended agenda also included discussion on conflicts of interest. McBrady, who owns the Chevron gas station on Highway 69 and Main Street in Humboldt, said after the Feb. 27 meeting that he had met with two attorneys for an hour, and was told he had no conflict of interest and could participate in discussion and action on the Giant gas station.