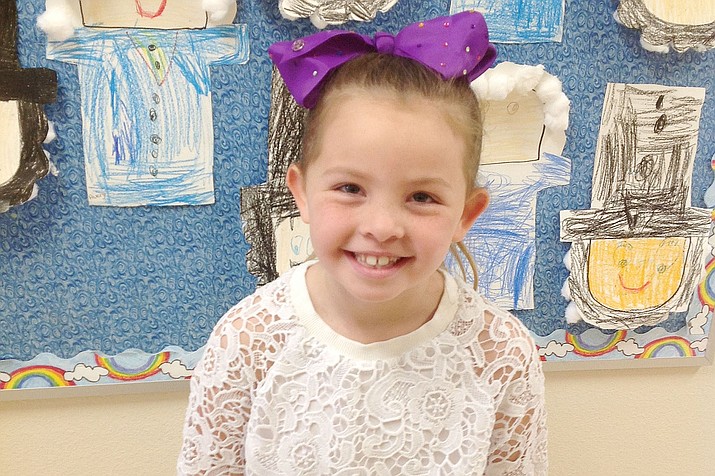 Originally Published: March 28, 2018 6 a.m.
Harper Brooks is such a wonderful role model to her peers at Granville Elementary. She is a hard worker and is always using her best effort. Harper strives to learn new things every day and really grasps the power of "YET". If she doesn't know something (yet) she works hard to learn and grow. Harper is an example of great character, she is an awesome friend, has a great attitude and always has a smile on her face.
Harper is the HUSD Student of the Week.
Information and photo provided by Humboldt Unified School District.