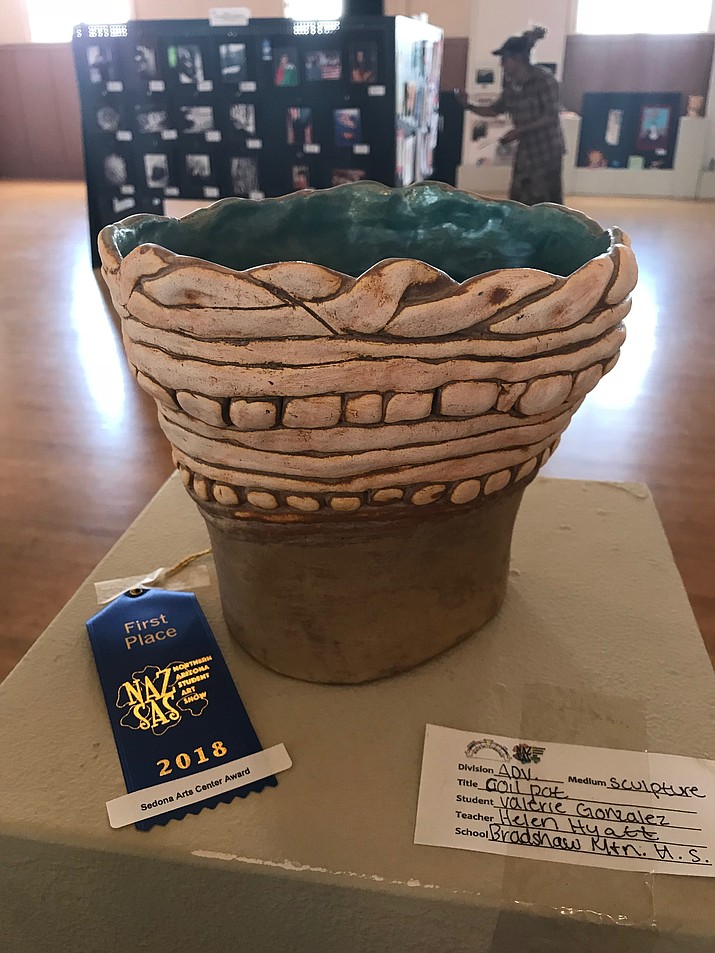 Originally Published: May 16, 2018 5:56 a.m.
Four Bradshaw Mountain High School art students learned of their scholarship awards at the Prescott Center for the Arts awards ceremony April 29.
In Division 1, two students won in the Drawing and Painting category: June Williams, first place, won $300, and Mae Reynolds, third place, won $125.
In the 3-dimensional-art category, Luke Schaetzle won second place and $150, and Julia Ruda, third place, won $50.
At the 2018 Northern Arizona Student Art Show sponsored by Made in Clarkdale, five students earned awards and scholarship money.
In Advance Division, Julia Ruda earned first place and $25 for her sculpture. Viola Rose Nelson earned third place for color drawing in the Beginner Division. Fabian Bugarin earned second place in sculpture. Larissa Avitia earned $25 and first place in Utilitarian Art, with Maria Camargo earning honorable mention.
In another competition sponsored by Sedona Arts Center, Valerie Gonzalez earned $100 in Ceramics in the Advance Division, and Falina Vick earned $50 in the Ceramics Beginner Division.
Information submitted by Helen Hyatt, art educator at Bradshaw Mountain High School.