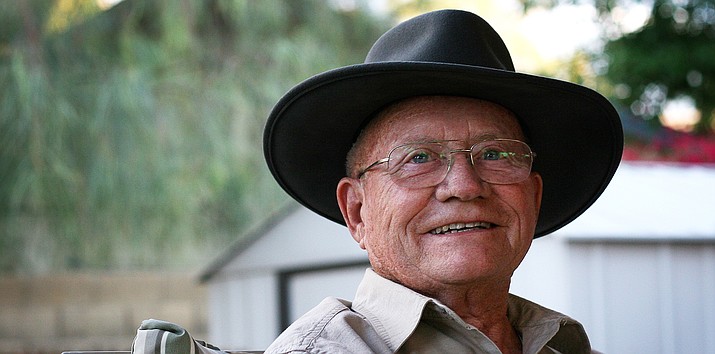 Originally Published: May 16, 2018 6 a.m.
Kenneth O'Neal passed away on April 30, 2018, at the age of 87. Kenneth was born in Leroy, Illinois, on May 1, 1930. While he later moved to California in 1966 and then to Arizona in 1995, Leroy maintained a special place in his heart. Kenneth is survived by his sweetheart of 66 years, Patricia O'Neal. After meeting in Illinois, he continued courting Patricia while he worked as a surveyor around the country, sending love letters and visiting whenever he could. The couple married in 1952 and were blessed with five children. Kenneth and Patricia's deep affection for one another was evident to all who knew them. With a boisterous laugh, unwavering kindness, and pure-hearted orneriness, Kenneth shared his love of life and people with his family. From camping trips in Mammoth to excursions to the Grand Canyon, Kenneth enjoyed exploring the sites around him. Kenneth was an avid craftsman who loved discovering how things worked. He could often be found in his garage working on cars, making golf clubs, or building something that would undoubtedly make a task easier. Kenneth will be lovingly remembered by his wife, Patricia O'Neal; his five children, Stephen O'Neal, Jeffrey O'Neal, Krista Dennis, Kenneth O'Neal and Katherine Carver; 14 grandchildren and seven great-grandchildren.
Information provided by survivors.