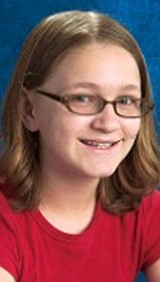 Originally Published: May 15, 2009 10:23 a.m.
Judges selected nine students from among 66 entries from ten schools as winners in the Prescott Public Library's Middle School Poetry Contest.
The nine - three each from grades six, seven and eight - will read their poems beginning at 1 p.m. on Saturday in the library's Founders Suite.
Winners from Prescott Valley are seventh-grader Malia Peraza from Franklin Phonetic, and Amanda Barry from Liberty Traditional School.
Students will receive $50, a writer's gift bag, and a Certificate of Appreciation during a presentation ceremony at 12:15 p.m. during the library's Celebration of Words: Books, Authors, Workshops event. The poems are on display Saturday in the Prescott Public Library, 215 East Goodwin Street.