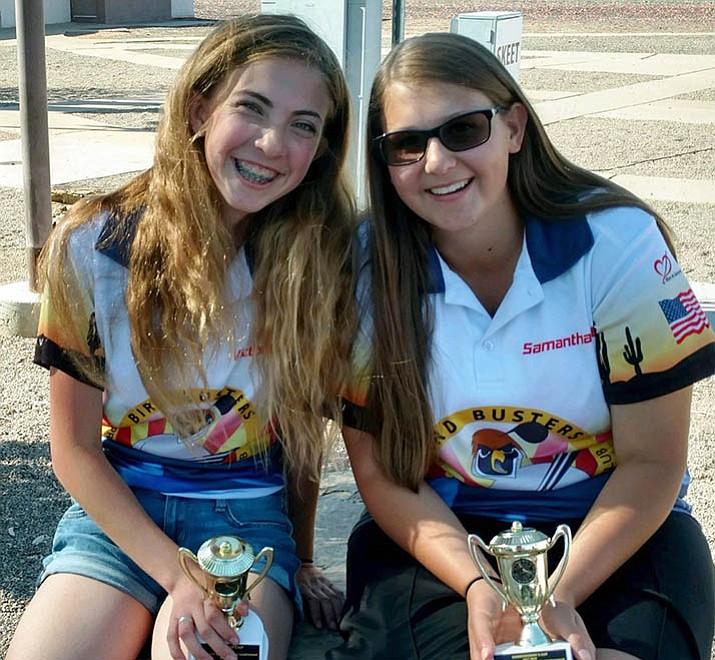 Originally Published: October 25, 2017 6:01 a.m.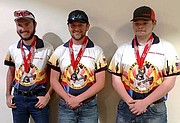 A club that has produced regional, state and national winners is beginning practice for the new season and welcomes new shooters.
Registration remains open for the Prescott Bird Busters, a volunteer-based program teaching the sports of American Trap, Skeet and Sporting Clays, through Sunday, Nov. 5, said Head Coach Brian Witty.
"The maximum enrollment is on a first-come first-served basis for shooters from fourth grade through college," Witty said, adding that there is space for a dozen more members.
The season begins in October and competitions end in July with nationals.
While shooting sports have been recognized in public schools for at least 14 years, many superintendents don't want anything to do with it, Witty said, because they think there is too much liability for the district.
Two of Witty's children train and compete with the club, but he has other reasons for his involvement. He volunteers his coaching skills in order to recognize the athletes' endeavors and to provide them with a high school athletic letter that he purchases personally.
The team participates in the Arizona Game and Fish Department Fun Shoots around the state, as well as other competitions that can lead to state and national events.
This past year, collegiate and varsity high school men and women team members have consistently earned first and second places in state, regional, Junior Olympic, and national championships. Witty's son, Joseph, earned first place in the collegiate category at the Scholastic Clay Target Program International Discipline National Championships in July. In fact, Joseph is the Arizona Skeet Shooting Association High All Around champion. This means, out of 500 targets, he scored an incredible 491, Witty said.
Five of the top male 20 athletes in the state this past year, and two of the top 20 female athletes, are Prescott Bird Busters members.
Practice times are on Sundays, generally between noon and 3 p.m., at the Prescott Trap and Skeet Club off Highway 69 in Prescott Valley just past Lifepointe Church.
Witty said the Prescott Trap and Skeet Club was established in the 1890s.
"We have photos that showed Thumb Butte in the background during tournaments. In the 1950s and 1960s, it moved out to where the Prescott airport is, then moved to where we are currently," he said.
He thinks, at 128 years of existence, this could be the oldest consecutive club on the west side of the Mississippi.
The club seeks help from sponsors. Financial assistance can provide such items as ammunition, clay targets, education and training aides, cleaning supplies and repair parts, and scholarship assistance.
For more information, email Jennifer Moreno, PBB chair, at bbclayboosters@gmail.com, or call Brian Witty at 928-420-2991.